3rd International Symposium on Social Sciences and Humanities (IRSSSH) 2020
Advances in Social Sciences and the Humanities: challenges and opportunities
22nd23rdJanaury 2021
- Tracks -
1. Accounting, Finance, Entrepreneurship, Management and Administration
2. Anthropology, Sociology, Criminology and Phycology
3. Arts, Culture, Language, Literature and Religion
4. Constitution, Election System, Governance and Media
5. Geography, GIS, Data Science and ICT
6.Human Resource Development, Education, Skills Development and Labour Markets
7.Knowledge Economy, Trade, Investment, Technology and Tourism
8.National Security, Law and Order, International Relations, Social Harmony and Peace
9.Natural Environment, Disaster Management and Sustainable Development
10.Population, Gender, Migration, Health and Wellbeing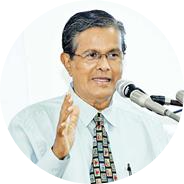 Keynote Speaker
Emeritus Prof. Siri Hettige
Siri Hettige is presently Emeritus Professor of Sociology at the University of Colombo. Earlier, he held the positions of Senior Professor and Chair of Sociology, (1992-2016), Senior Student Counsellor (1989-92), Dean, Faculty of Arts, (1999-2002), Director of Social Policy Analysis and Research Center (2005-2009) at the same University. Beside his substantive positions in Colombo, he held visiting appointments in several other Sri Lankan universities. He also has wide international experience, commencing from his post-graduate studies at Monash University, Australia, followed by research and teaching assignments at a number of universities between 1988 and 2019 in such countries as Switzerland, U.K., USA, Germany, Finland and Australia. His most recent overseas academic appointment were at RMIT University, Australia where held the position of Adjunct Professor from 2015 to 2018 and at the University of Heidelberg where he held the Sri Lanka Chair in the South Asia Institute in 2016-17. In addition to his extensive research and publications in a number of areas such as social inequality, poverty, migration, education, youth, health policy, governance, development, social and political conflict, social protection, disaster mitigation and local government, Professor Hettige has considerable experience in a number of areas of public policy in his capacity as a member of a number of Sri Lanka government appointed Commissions, committees, task forces and other statutory bodies over the last three decades. He functioned as the Chairman of the National Police Commission from 2015 to 2016. He was also a Commissioner of the Presidential Commission on Local Government Reform in 1998.
Professor Hettige has been active in several civil society initiatives for public policy reforms over the last several years. Sound national policies program launched under his leadership in 2015 with the support of the UNDP was intended to convince the newly elected government to embark upon a program of evidence based public policy formulation to address persisting issues in a number of important areas. He has been closely associated with and held leadership positions in scientific associations such as Sri Lanka Association for the Advancement of Science, National Science Foundation committee on Social Sciences and the Sociological Association of Sri Lanka for over three decades since the mid 1980's. He has published both nationally and internationally with reputed national and international publishers over several decades in such areas as social inequality, social policy, migration, ethnic and social conflict, youth, governance and development, alcohol policy, social issues, education and sustainable development. His most recent publication is Towards a Sane Society by Sarasavi Publishers, Sri Lanka in 2015. Other more recent publications include: Globalization, Employment and Education, London: Routledge, 2013, (co-authored with Angela Little), Governance, Conflict and Development, Sage Publications, New Delhi, 2014 (co-edited with Eva Gerhard) and Sri Lanka at Crossroads, London: Macmillan (co-edited with Markus Mayer), 2000.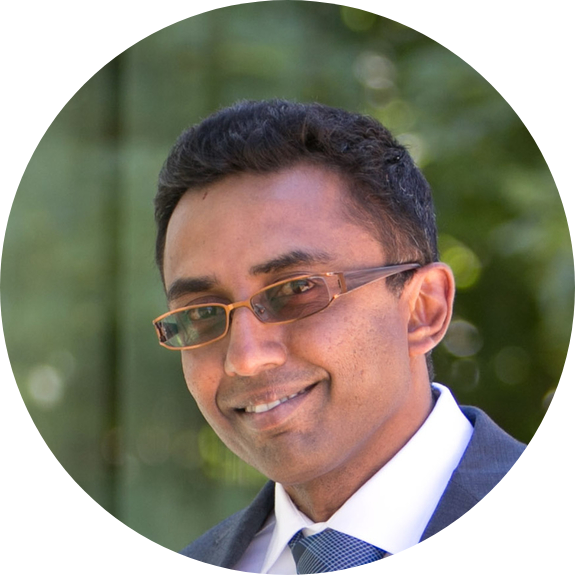 Plenary Speaker
Prof. Kelum Jayasinghe
Kelum Jayasinghe is a Chair in Accounting and the Director of Employability Development at Essex Business School; and Director of Centre for Environment and Society (CES), University of Essex. He joined the Essex Business School, University of Essex in September 2008 having previously held positions at the University of Wales (Aberystwyth); University of Bradford (UK); and University of Colombo (Sri Lanka). Kelum's teaching interests include Management Accounting; Financial Decision Making; and Research Methodology. His academic career is complemented by three years industrial experience in professional accounting and five years experience in providing consultancy services to private and public sector agencies in Sri Lanka. He has worked as an expert panel member of the working group established for the development of UN's Sendai Framework Words into Action implementation guides for accountability and governance, UNSIDR, 2016-2021.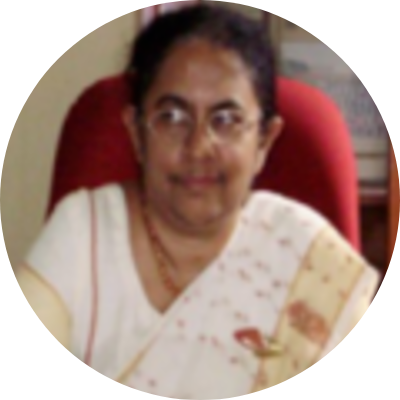 Plenary Speaker
Emeritus Prof. Marie Perera
Dr Marie Perera was a Senior Professor in Humanities Education and the Director of the National Education Research and Evaluation Centre of the University of Colombo. She has also held the positions of Dean of the Faculty of Education, Head of Department of Humanities Education and Director Staff Development Centre of the University of Colombo. Professor Perera has contributed to many areas in Education such as teaching of English and the Second National language, bilingual education, education for social cohesion and on student learning outcomes through teaching, research and dissemination. She has over forty research publications and several book chapters in internationally recognized publications. She has won several research grants and awards including the prestigious AILA Solidarity Award at the World Congress on Applied Linguistics in 2011. In recognition of excellence in research, she won a University of Colombo excellence in research award in 2016, Senate award for Research excellence in 2017 and Vice Chancellors award for Research excellence in The Faculty of Education in 2018. She also won the Zonta woman of achievement award in the Education category in 2017.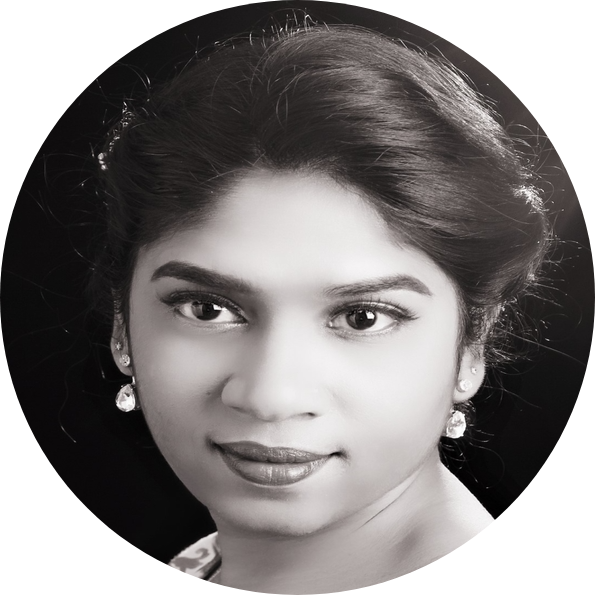 Plenary Speaker
Dr Komali Yenneti
Dr Komali Yenneti is a Lecturer and Program Leader in Geography, Urban Environments and Climate Change at the School of Architecture and Built Environment, University of Wolverhampton. She currently holds multiple positions, including Honorary Fellow at the Australia-India Institute, University of Melbourne, Chair of Cool Building Solutions Policy Workgroup at the Lawrence Berkeley National Laboratory, Program Officer at Energy Geographies Research Group, Royal Geographical Society and the founding Chair of the International Geographical Union's Young and Early-Career Geographers Task Force. She has previously worked at the University of New South Wales, Chinese Academy of Sciences, Institute for Global Environmental Strategies and German Development Institute. She has received research awards from German Federal Ministry of Education and Research, National Natural Science Foundation of China, and New South Wales - Office of Environment and Heritage. She has published widely on sustainable development in the Asia-Pacific and has made policy contributions to the United Nations Office for Disaster Risk Reduction, United Nations Environment Programme and Australian Governments. Her work has frequently appeared in international media, such as The Hindu, Business Standard, The Conversation, Morning India and Indian Observer Post. She was noted as one of the World's Top 25 Young Scientists (Green Talents) in Energy by the Federal Ministry of Education and Research, Germany and the '100 Great Minds' by the Falling Walls Foundation. She has served in research, advocacy and advisory capacities for several international organisations including LandCom University Roundtable, Green Building Council of Australia, Smart Cities Taskforce - Committee for Sydney and the Commonwealth Youth Climate Network (CYCN). She has organised and chaired conferences and conferences sessions, delivered keynote addresses and invited lectures in more than 50 events around the world