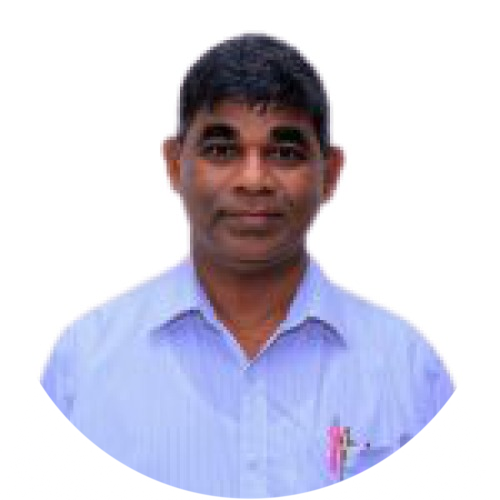 Dr. N. Chandrasiri Niriella
Department of Sociology - University of Colombo
Dr. N. Chandrasiri Niriella's PhD thesis was on "Urban Housing Policy in Sri Lanka: A Study of Relationship between State, Market and Social Classes in Colombo, which he successfully completed August, 2010 at Jawaharlal Nehru University (JNU), New Delhi, India (under NCAS partial grant scheme). N. C. Niriella is a Senior Lecturer (Grade – I) in Sociology at University of Colombo, Sri Lanka. Also, he has completed M.Phil in Social Sciences (TATA Institute of Social Sciences), M.A, B.A in Sociology (University of Colombo). He has over 20 years experience working as an academic and a researcher in the University. He specializes in Urban Studies, Industrial Sociology and Research Methodology.
Urban Housing Policy in Sri Lanka: A Study of Relationship between State, Market and Social Classes in Colombo
The main focus of this study is on understanding the emerging relationship between State, Market and Social Classes in the city of Colombo in the context of emerging housing market and citizens' access to livable house in the city and its suburbs. Thus, this study focused on residential segregation and class formation which occurred due to open economic policy of the country and how the present housing market is catering to the changing needs resulting from such kind of social changes by considering lower class and middle class as a whole. However, the people's recent residential patterns or segregation of the area, urban life styles, and class formation due to the new housing communities have received only scant attention. The commercialization of housing as a commodity by the private builders, whom the State has found impossible to exclude, due to its dwindling resources and infrastructure, has successfully manipulated the consumerist zeal of the consumers, both rich and poor alike, obsessed with status consciousness. The research findings of the study will help in formulating appropriate urban housing policies and the appropriate strategies to cater to the individual housing needs in future. The study will be of value to sociologists and other social scientists interested in urban development, politics, planning and also be of interest to urban planners, city administrators, urban policy makers, builders and bankers.